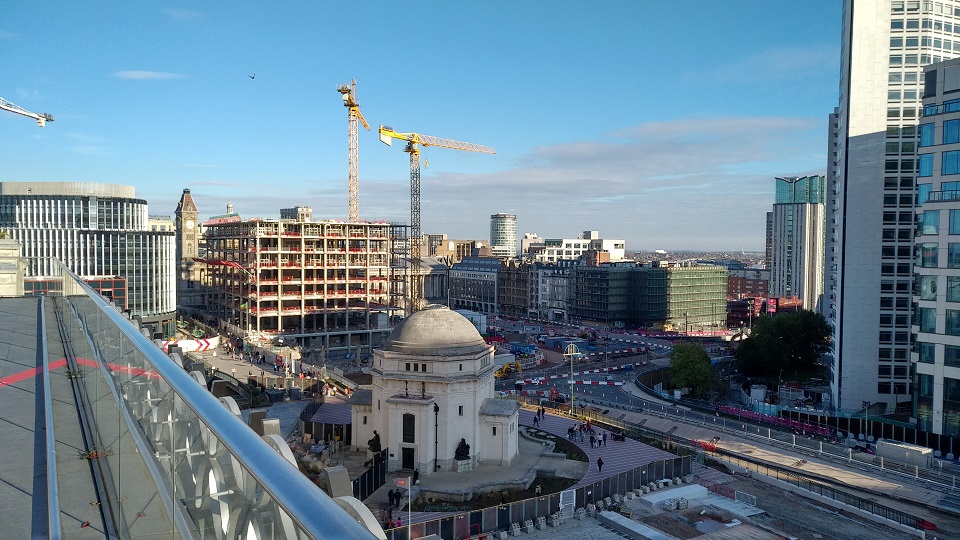 Hosted by Birmingham Civic Society, the event was based at the Birmingham REP Theatre in Centenary Square. From the roof garden of the connected Library of Birmingham building it was possible to view the wholesale rebuilding going on in the historic heart of the City. Appropriately, the theme of the conference was, 'How can we balance conservation and regeneration' and a wide-ranging set of speakers were on hand to address this question.
First, a confession: Due to mis-reading the programme, I didn't realise that England's Favourite Conservation Area would be announced on the first morning, so I was still on the train to Birmingham, when it was announced that Swindon Great Western Railway Village had beaten out Port Sunlight and Lichfield to win the public vote.
Getting the opportunity to talk with the team from Swindon later on, it was easy to see why their Conservation Area drew 3,459 votes. The team behind the bid had been working for several years to document and preserve this incredible area. It had been a rural village until 1843, when Great Western Railway opened its works attracting labourers from all over the country. Among its features was a hospital run by the staff Medical Fund Society from 1847 until 1948 when it was handed, fully-functioning to the National Health Service. At this year's National Civic Day in June, it was possible to take a guided tour of the Conservation Area, which included a visit to the oldest Victorian Turkish Baths still operating in the world.
At one of the workshops, Lichfield Civic Society also explained the steps they had taken to publicise the vote for their City Centre Conservation Area, including handing out leaflets in the street and using a Town Crier! A well-deserved 2008 votes. With Port of Grimsby Kasbah coming tenth out of 18 with 500 votes, I feel this is a respectable score for a Conservation Area that was only designated last year, but we've obviously got some work ahead of us.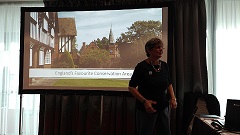 Angela Atkinson talks about Swindon in the workshop 'What is the future for the Nation's Conservation Areas?'
Thanks to Civic Voice Executive Director Ian Harvey, I was given the chance to deliver a brief presentation on Grimsby Ice Factory and the Kasbah at the workshop on 'Conservation and Regeneration of Historic Buildings'. However, I ended up over-running, so thanks to the other participants for their patience. I happened to mention during the talk that I'd been over to have a look at Digbeth Ice House that morning (the last time I'd seen it was 2011 when it was in the middle of a construction site). As fate would have it, someone who'd worked on the regeneration of that building was in that workshop and gave me some information which I'll be able to work up into an article in the next couple of days.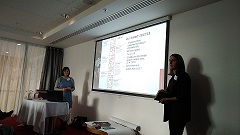 As I said earlier, the main theme of the conference was, 'How can we balance conservation and regeneration' and the Friday afternoon session brought together James Caird, Chair of the Institute of Historic Building Conservation, Ben Derbyshire, president of Royal Institute of British Architects, Victoria Hills CEO of Royal Town Planning Institute and Max Farrell of Farrell's architects.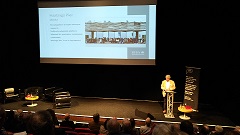 Ben Derbyshire caught my attention by talking about the Stirling Prize for exellence in architecture and the controversial decision to award Hastings Pier the 2017 prize. He said the project redefined what architecture is and what and architect does, pointing out that the stark rebuild included simple but effective references to the Villa Malparte in Capri and was a remarkable use of sustainable materials. He noted with regret that the Trust had become insolvent, highlighting the difficult problem of ensuring a commmercial return on investment. In the wider context of ensuring good habitation for human beings, Derbyshire suggested that architects need to start (rather than stop) things happening and review the concept of 'harm,'. He said that office to residential conversions were not necessarily a good thing. Max Farrell suggested that 'built environment' should be incorporated into all aspects of the school curriculum to ensure that everyone was given a basis to discuss what 'good design' really looked like..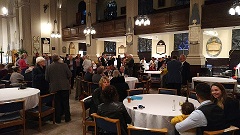 In the workshop on Conservation Areas, Civic Voice chair Joan Humble pointed out that when Duncan Sandys got the 1967 Civic Amenities Act passed it was a remarkable achievement. Private members Bill's don't usually get through, and this one did because it had the support of Sandys' own party and the Labour Government. There are many different Conservation Areas preserving so much of what is unique about individual communities. Looking after them is too much for just Local Authorities - especially with budgets being cut all the time. Conservation Areas add all kinds of value to our lives but there is also a cost - not just in renovation, but also in constant vigilance.
Of course, there was a lot of other interesting stuff going on. A chance to find out about Civic Societies far away from our own region, organisations such as the Church Conservation Trsut and to meet up with people such as Hopwood Depree, who has moved from California to Rochdale to lead the fight to renovate his ancestral Hopwood Hall Estate.There's always something new at Civic Voice.