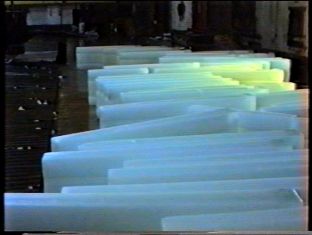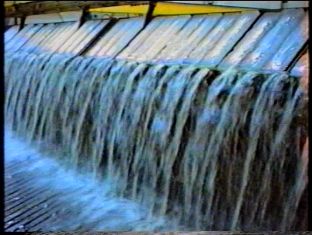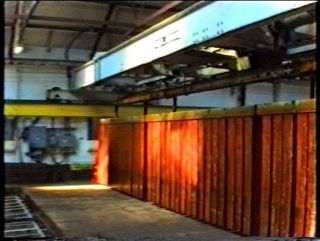 Get the Grimsby Ice Factory DVD
In the summer of 1990, as the Grimsby Ice Factory prepared to stop production for ever, Martyn Bullock, an amateur film maker from Humberston, decided to make a record for posterity.



Over the course of a few days, he went from compressor house to tank room, from cooperage to garage, filming the men at their work. He edited the film down to fifteen minutes, and entered it into a Short Film competition run by the Cleethorpes Camera Club. Now, twenty two years later, Martyn has taken all the original, previously unseen, footage and made it into a fascinating 28 minute documentary, which shows how fresh water, drawn directly from the aquifer below the factory, was turned into a regular supply of ice for trawlers and fish merchants.


Martyn Bullock has donated his historic film to the Great Grimsby Ice Factory Trust, and copies of the DVD are now for sale for £10 (including postage.) Proceeds will go to support the activities of the Trust, which is currently in the process of carrying out an Options Appraisal on the Ice Factory.

To buy a copy by Paypal, please use the button below.
If you would prefer to pay by cheque made payable to "Great Grimsby Ice Factory Trust", please contact us at 67 Bargate, Grimsby, North East Lincs, DN34 5BD.